As Britain prepares for the day ahead, tiny Pacific islands and the land down under have already moved on to 2018.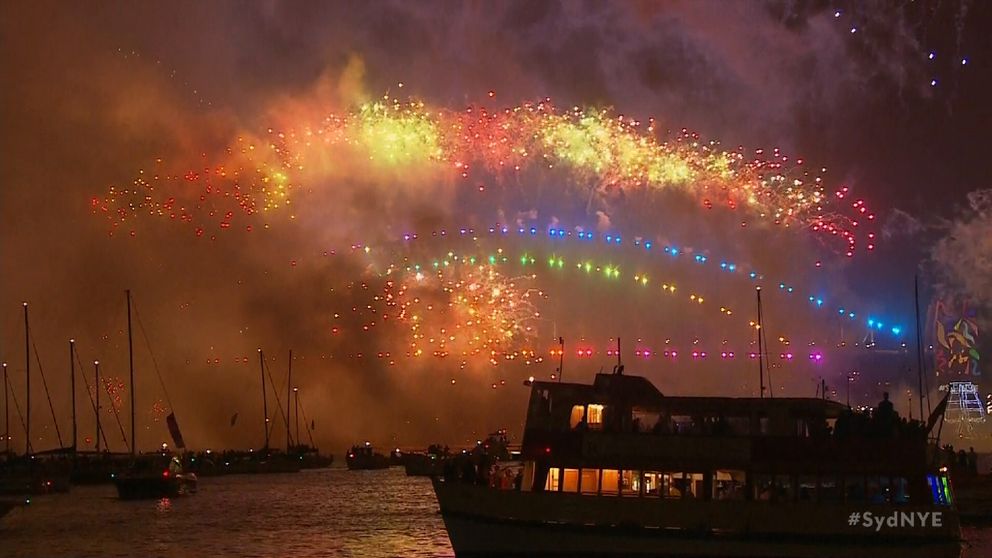 New Year's Eve celebrations have begun to kick off around the world, with Samoa the first country to welcome in 2018.
The tiny pacific island saw in the new year at 10am GMT, with New Zealand following an hour later.
In Australia, 2018 will arrive at 1pm GMT with as many as one million people expected to watch Sydney harbour's world famous fireworks.
Rail strikes and Storm Dylan were expected to disrupt New Year's Eve travel in the UK, with gusts of up to 80mph forecast in Northern Ireland and Scotland.Rail strikes are causing disrupting to New Year's Eve rail services, with passengers facing widespread delays and cancellations.
The union said members at both companies were solidly supporting the industrial action.
The SWR strike is expected to impact services in and out of London's Waterloo station, which is one of the capital's busiest hubs and is used by many of the thousands of spectators who attend the fireworks display at the nearby London Eye.
SWR warned passengers to expect reduced services and said the trains that run "are likely to be exceptionally busy".
RMT general secretary Mike Cash said members were striking over "fundamental issues of public safety, security and access".
He added: "No staff on trains, combined with no staff on the stations, will be a toxic mix for passengers at the locations we have identified which will increasingly become crime hot spots and no-go areas for vulnerable passengers, while drivers will also be alone and exposed."
No CrossCountry trains are running on routes including Edinburgh to Glasgow and Cambridge to Stansted Airport, with services limited on other lines.
Prime Minister Theresa May and Labour leader Jeremy Corbyn today both issued New Year's Eve messages, as is tradition for party leaders.
Ms May said 2018 would bring "renewed confidence and pride" as she sought to heal Brexit divisions and draw a line under a tumultuous 12 months.
The Prime Minister used her video address to hail the "good progress" made in Brexit negotiations, but she also made clear that the EU withdrawal was "not the limit of our ambitions".
After 12 months marred by division over Europe, terror attacks in London and Manchester, cabinet resignations and a calamitous general election result, Ms May acknowledged that "any year brings its challenges".
Meanwhile, Mr Corbyn's new year message declared Labour "a government in waiting" after the party increased its share of Westminster seats in May's general election.
He said the UK was being "held back by a self-serving elite who look after themselves and their friends".
But the Labour leader said his party was "staking out the new centre ground in British politics" and that "the old political consensus was finished".
New Year's Eve is the busiest night of the year for the UK's emergency services, with alcohol-fueled celebrations leading to a surge in 999 calls.
London Ambulance Service (LAS) said it took 7,000 emergency calls on 31 December last year, 2,000 more than a typical day. Extra control room staff, ambulance crews, and support workers have been drafted in to cope with the increase in demand tonight.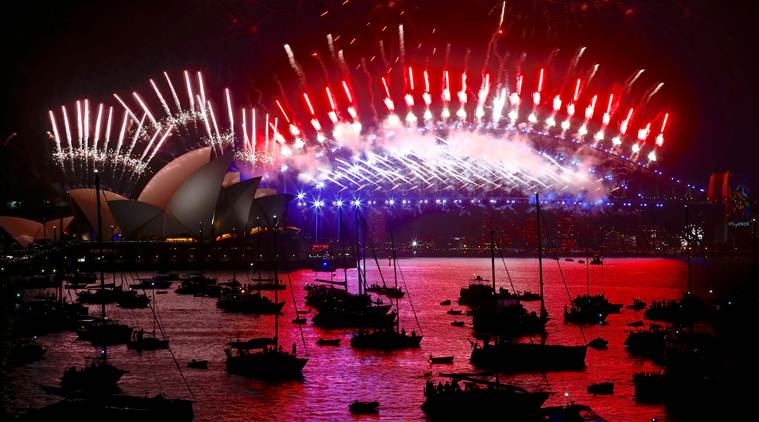 New Zealand and Australia ushered in the New Year 2018. Both the countries welcomed the year 2018 amidst spectacular fireworks. In New Zealand, fireworks boomed and crackled above city centres and harbours, and party-goers sang, hugged, danced and kissed. In Auckland, New Zealand's biggest city, tens of thousands gathered around Sky Tower as five minutes of nonstop pyrotechnics exploded from the structure's upper decks.
Meanwhile, Australians also welcomed 2018 with a rainbow-themed fireworks in Sydney.
"This is a fabulous way to see out 2017 — the year that four out of five Sydneysiders said a resounding 'Yes' to marriage equality," Sydney Lord Mayor Clover Moore told AFP.